New Energy. Zero Emissions. Electrifying Design.
Everything about the Kona Electric Series II shows the power of positive thinking. You get cutting-edge design, a pure electric powertrain that provides up to 484km of driving range plus a suite of advanced connectivity and safety features that will put you right in the vanguard of fashion and technology. Put the power of positive thinking into your daily drive with the Kona Electric Series II.
Sleek, sculpted SUV style
The Kona Electric Series II's uniquely confident design has been given an even more streamlined, athletic look while retaining its adventurous SUV flair. The redesign is characterised by smooth, aerodynamic shapes and sculpted lines that flow harmoniously into the body-coloured wheel-arch claddings and new, exclusive 17" wheels.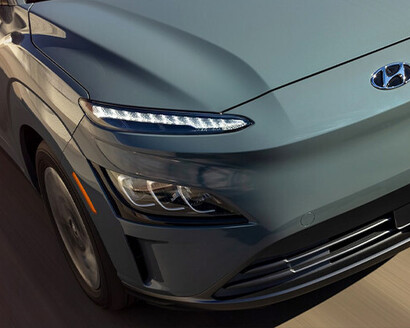 LED Headlights
Stylish headlights on the Elite model features LED technology to deliver maximum illumination while drawing a minimal amount of electricity. These are paired with High Beam Assist (HBA) for added convenience.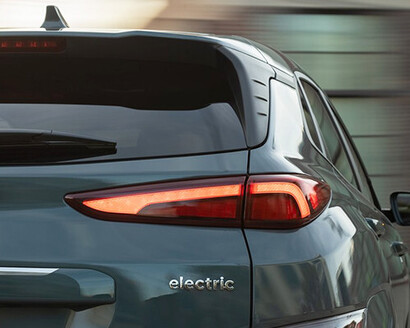 LED Tail Lights
The LED tail lights on the Elite model offer maximum illumination whilst looking both distinctive and stylish. A perfect finishing touch for the dynamic Kona Electric.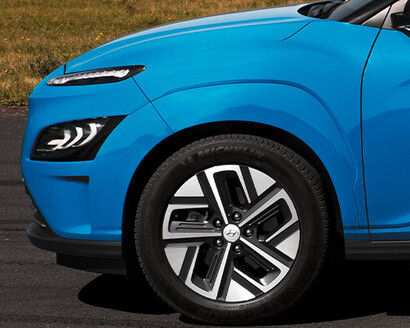 Alloy Wheels
Confident and unique, the Kona Electric's 17" alloy wheels are optimised for aerodynamics, artfully combining efficiency and style. These are newly matched with efficient Michelin tyres, helping you maximise your driving range.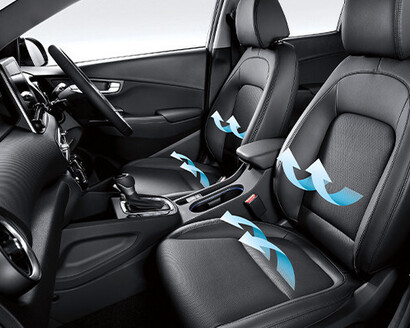 Ventilated Front Seats
As well as the Kona climate control which manages the temperature throughout the interior, the driver and front passenger also have the added luxury of air-ventilated front seats. Fans under the seat cushions pump a gentle stream of cooling air to create exceptional seating comfort, especially when there is high humidity. (Elite model only)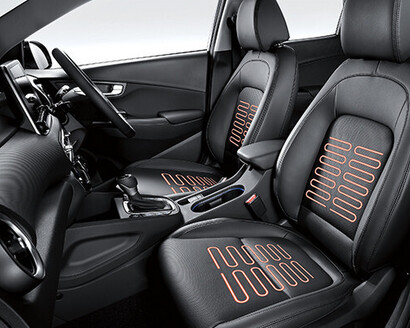 Heated Seats
In cold weather, the seats can be heated on the Kona Electric Elite. Front occupants have the choice of three different levels of heating whilst rear outboard occupants can choose between two different levels.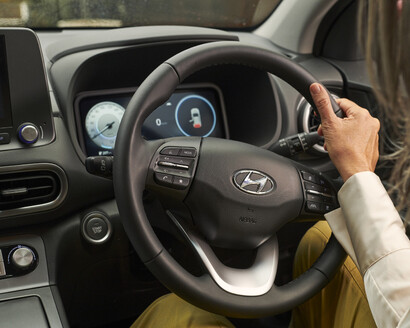 10.25" Supervision Cluster
For an even more high-tech look in the cockpit, the brilliant new fully digital 10.25'" cluster displays essential driving information where you can see it best: front and centre. The right hand dial displays electric powertrain information like the current state of battery charge as well as the current level of power usage.